Can Omega-3 Fatty Acids Reduce Stiffness In Your Arteries?

By Kevin DiDonato MS, CSCS, CES


Cardiovascular disease is the leading cause of death in the US and worldwide.

As the number of deaths associated with heart disease continue to rise, researchers are constantly on the lookout for new ways to treat and prevent death from sudden cardiac events or chronic heart disease.

Now, breaking research published in the British Journal of Nutrition could provide new insight into the use of omega-3 fatty acids in regards to certain aspects of heart disease.

Arterial Compliance and Pulse Wave Analysis

Two different measurements, pulse wave velocity and arterial compliance, are very good indicators of your risk for developing heart disease.

Pulse wave velocity could provide information to your doctor regarding your risk for developing cardiovascular disease.

Arterial stiffness, research suggests, is mediated by different means (your endothelial cells releasing vasodilators to relax the wall), but that pulse wave velocity is a potential way to determine how stiff your artery walls are.

This could result in a better assessment and follow-up treatment options to reduce risk factors associated with high-risk individuals.

Arterial compliance is a measure of the flexibility of your veins and arteries.

This is a very important measurement because the stiffer your arteries are, could increase your risk for developing heart attacks, strokes, or other aspects of cardiovascular disease.

Arterial compliance is a measurement of the pressure against your artery wall and the volume of blood that passes through it.

Arterial compliance, clinical studies state, decreases gradually over time, due to age.

But other factors, like increased systolic blood pressure, diabetes, and smoking could also lower arterial compliance and increase your heart disease risk.

The reason: increased blood pressure could aggravate current symptoms associated with atherosclerosis.

Stiffness of your arteries could be a significant risk factor for cardiovascular disease.

However, research suggests, that omega-3 fatty acids could play a pivotal role in reducing your risk factors by positively affecting arterial compliance (stiffness) and pulse wave velocity.

The Research

Researchers conducted a meta-analysis of current research related to omega-3 fatty acids and arterial stiffness and pulse wave velocity.

They included 10 studies in the analysis, 4 were related to pulse wave velocity and 6 were related to arterial compliance.

They concluded that supplementing omega-3 fatty acids is supported by science as a way to reduce arterial stiffness.

They also concluded that by decreasing arterial stiffness by using omega-3 fatty acids, could account for some of the reasons why omega-3 fatty acids support heart health.

More Amazing News For Omega-3's

Research shows that omega-3 fatty acids could potentially improve lipid profiles, reduce the risk for thrombosis, lower blood pressure and heart rate, and could even improve vascular function.

Secondary to heart health, omega-3 fatty acids have also been linked to improvements in depression, improvements in teenagers' mental health, and reduction in cognitive disorders in the elderly.

Now, however, omega-3 fatty acids have been supported by scientific research to lower arterial compliance (a condition that is highlighted by stiffness of your arteries) and could explain, at least in part, as to why omega-3 fatty acids could potentially improve heart health.


NEXT: Even More Amazing Benefits Of Omega-3 Fatty Acids >>




References:

Pase, M. Grima, N. Sarris, J. Do long-chain n-3 fatty acids reduce arterial stiffness? A meta-analysis of randomized controlled trials. British Journal Of Nutrition. 2011. Vol. 106 (7): pp. 974-980.

Wilkinson, IB. Crockcroft, JR. Webb, DJ. Pulse wave analysis and arterial stiffness. J Cardiovasc Pharmacol. 1998. Vol. 32 Suppl 3: S33-7.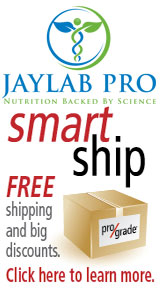 We are a GMP Rated facility, so what we say is in the bottle is really IN the bottle. Sure, it's extremely difficult to get certified, but we feel the extra effort is worth it. Don't you agree?